PROTECT
YOUR

PHONE NUMBER.

Add 3 #'s to your Mobile Phone with Unlimited Calling and Texting for just $6.99/month!

Use for Work, Social, On-line Selling or if you carry multiple phones.

Try MASC Free for 7 Days!
MASC Top Features
Multiple Phone Numbers On One Phone
Add a second, third or more phone numbers to your smartphone
Pick phone numbers by area code or zip code
Add or delete phone numbers anytime
Identify phone numbers with Profiles
Independent call settings for each Profile
Customized voice mail greetings for each phone number
MASC HUB
Single inbox for calling, texting and email
Color-coded Profiles identify what phone number was used
Instant access to contact information
Easily clear or delete communications
Quick communication action to call, text, or email a contact
Icons indicate type and direction of communications
MASC Remembers Everything
MASC is a fully-featured intelligent communication service which allows for additional phone numbers, customized contact profiles, independent call greetings and much more.
MASC Is Secure
MASC utilizes 4096 bit RSA cryptography and AES256-GCM technology. The National Security Agency recommends this protocol for the protection highly sensitive data and information that is classified by the government as "TOP SECRET". For more information on this encryption technology click here.
VIEW ALL MASC FEATURES
MASC Is Secure
MASC is dedicated to your privacy and the security of your data. All text messages, audio message files, photos, and emails implement FIPS-140-2 certified 4096 bit RSA cryptography and AES256-GCM (the latest AES version or "mode"). The encryption is so robust that the National Security Agency (NSA) recommends it for the protection of government and military classified information. AES256-GCM is permitted to encrypt sensitive data classified as "TOP-SECRET" – the highest classification level possible.
Using MASC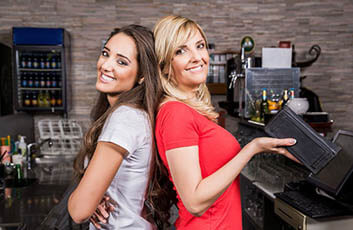 In Your Work Life
Not many of us sit at a desk with a desk phone. We have our work phone numbers forwarded to our mobile phone, but when you call someone back the caller now has your real phone number. Guess what number they will use from now on?
MORE WORK FEATURES
MASC features for your work life:
Add One or More Work Numbers – One for Clients, One for Prospects
Set Call Handling Rules Including Always Send to Audio Message
Remembers Which Incoming or Outbound Phone Number to Use
Instantly Set MASC to Do Not Disturb Mode
Set Up Special Rules For Individual Clients
Phone Notifications Always Indicate an Incoming Call, Email or Message
Ability to Delete a Thread, Contact, or Number At Any Time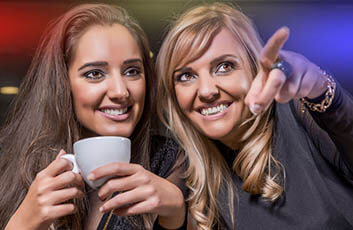 In Your Social Life
Friends are awesome. Sometimes you want to hear from them, sometimes you don't. With MASC, you can give out a number and control who you want to hear from and when.
MORE SOCIAL FEATURES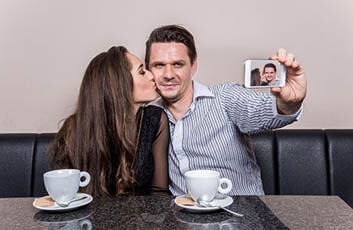 In Your Dating Life
If you're dating, giving out your real phone number is just plain scary. With MASC, your dating number and correspondence are kept totally private and secure. MASC gives you the ability to live, laugh, and love without the worry of exposing your real phone number.
MORE DATING FEATURES
MASC features for your dating life:
Instantly Turn on DND and Even Alerts Will Not Appear on Your Main Phone
Photo Attachments Can Be Shared as a Single View or Graphic Attachment
Instantly Block Calls, Texts, or Emails From Any Individual Contact
Customize a Greeting for a Contact and Set to Always Send to Audio Message
MASC Gives You a Separate Email Address to Use for Email Communications
Drop Your Dating # or Add a New One At Any Time
Optional Service Allows You to Keep a Phone Number from Ever Being Re-Issued
Ability to Delete a Thread, Contact, or Number at Any Time
Other Uses For MASC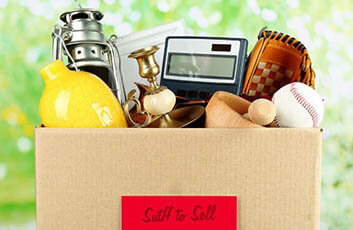 Online Selling
According to Craigslist®, over 80 million classified ads are placed each month and 64 million users view ads each day. The last thing you want to do is use your real phone number when you are selling your item online. With MASC, create a separate number for online selling. Customize the greeting for the item you're selling. You can even accept text messages and send photos all through MASC. The minute the item is sold, simply set the profile to send to Audio Message and customize the Audio Greeting to reflect the status. Drop the number if you no longer need it!
LEARN MORE
MASC features for online selling:
Add and Drop Numbers as Needed
Customize Audio Greeting About the Product While Selling and Also When the Item is Sold
Send Item Images Safely Through Text Message
Set Your DND Settings for When You Want to Answer Calls or Messages
Notifications Will Appear on Your Phone if You Get Any Messages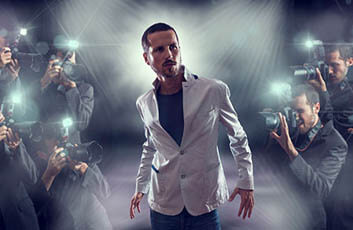 High Profile
Celebrities, executives, professional athletes and politicians have very different lives. Many have multiple phones in order to keep their public, business and private lives separate. We've all heard about the number of recent public incidents where celebrities have called for food delivery from their real phone number that resulted in harassment. MASC eliminates the need for ANY additional phones. Create separate numbers for agents, business associates, team, close friends and general friends. MASC remembers which profile each contact used.
LEARN MORE
MASC features for high profile individuals:
Unlimited Numbers and Customized Profiles
Drop a Number At Will and Keep it from Ever Being Re-Issued
Total Privacy and Security on Your Mobile Phone
Give Out a Number that Automatically Goes to Voice Mail with a Custom Greeting
Send Item Images Safely Through Text Message for Single View
No Photos Are Stored for Public Access or on Your Mobile Phone Gallery
Control DND and Override Settings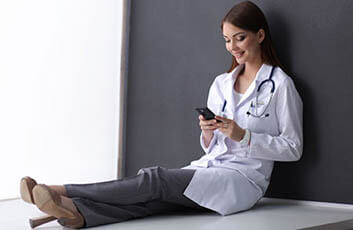 Professionals
Doctors, Lawyers, and other Service and Trade professionals have special needs. They need numbers that directly access them but have limited access specifically to those who are intended. MASC solves this need. Create a contact linked to a specific number, record a custom audio greeting just for that client when you can't answer, or set your DND settings to let that one call through. Then you can turn off access to the MASC profile number for that contact with one flip of an option switch. MASC is the total communication solution you require to maximize your lifestyle.
LEARN MORE
MASC features for professionals:
Set Up Contacts for Direct Access to You and then Revoke That Access At Will
Never Give Out Your Real Mobile Phone Number Again!
MASC Remembers the Profile for Incoming and Outgoing Numbers
Set Up Additional MASC Numbers for the Other Parts of Your Life
Complete Security and Protection on Your Mobile Phone
Multiple Email Addresses to Keep Social and Business Communications Separate
MASC Pricing
MASC provides a free no-risk two week trial so you can test all the features of MASC.